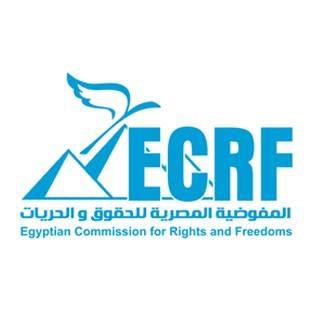 Hussein Magdy of the Egyptian Commission for Rights and Freedoms (ECRF) speaks to CIVICUS about how Egyptian civil society is dismayed at the ongoing crackdown on fundamental freedoms which are guaranteed by Egypt's national and international human rights obligations.
1. Given the intensified crackdown on peaceful dissent in Egypt, what are some current challenges faced by Egyptian civil society organisations (CSOs) and human rights defenders (HRDs) today?
Currently the overall operating environment for civil society in Egypt is dire. The current regime exercises full control over political liberties enjoyed in the public sphere and orchestrates an intensified crackdown on CSOs and HRDs. The authorities have institutionalized arbitrary restrictions on civil society operations by proposing legal provisions that contradict Egypt's international human rights obligations. In the past months there have also been a considerable number of cases where authorities have threatened to close down CSOs. They have also issued harsh prison sentences and pecuniary fines on HRDs for their peaceful advocacy activities. In its current state, it is fair to say that Egyptian civil society is going through a severe human rights crisis.
In addition to the NGO law of 2002, which is presently one of the most restrictive NGO laws in the world – granting full authority to the state to impose unwarranted restrictions on freedom of association - there is now a new draft NGO law. The draft law will replace Law No. 84 of 2002 on Associations and Foundations, and if enacted, will practically make it impossible to peacefully associate for any human rights cause. The latest draft law seeks to provide overly broad powers to the state apparatus, some of which are the ability to shut down non-compliant NGOs, limiting their funding and imposing harsh penalties for violating the law including up to three years in jail and extremely heavy pecuniary fines.
Egyptian civil society anticipates that the draft law will be enacted after the parliamentary elections scheduled for March and April 2015. Moreover, the Ministry of Social Solidarity has issued warnings to non-registered NGOs, threatening them with legal consequences if they fail to meet registration requirements. What is of grave concern is that the warnings were issued during Egypt's Universal Periodic Review at the UN Human Rights Council, indicating that the Egyptian government is not afraid of imposing further restrictions at a time when the whole international community's eyes were on Egypt's human rights performance.
A final crackdown on Egyptian civil society came with the current president Abdel Fattah El-Sisi's decision to amend article 78 of the Penal Code with a view to criminalizing foreign funding for CSOs with severe punishment.
The number of prominent Egyptian activists who have been put behind bars in the past two years also demonstrates the severity of the human rights crises in the country. Prominent human rights defenders Ahmed Douma, Ahmed Maher, Mohamed Adel, Alaa Abd el-Fattah, Yara Sallam, and Mahienour El-Massry were all imprisoned due to their peaceful and legitimate human rights advocacy.
Egyptian authorities have not only infringed on freedom of expression, association and assembly of Egyptian nationals but have also systematically targeted international human rights organizations. The Egyptian government banned executives of Human Rights Watch from entering Egypt ahead of a report outlining the mass killing of peaceful protestors during the Rab'a protests between July 5 and August 17, 2013. Therefore, the challenges facing Egyptian civil society today are numerous, and the human rights crises in the country is rapidly accelerating.
2.Since the peaceful protests commemorating the anniversary of the January 2011 revolution that overthrew Hosni Mubarak, images of violent dispersal of peaceful protestors were widely circulated on social media. What is the state of freedom of assembly in Egypt today, and how is this affecting human rights advocacy?
In its current state, Egyptian civil society feels that the Egyptian government is at war with freedom of assembly, despite its national and international human rights obligations. Any form of public assembly critical of the government is violently dispersed, sometimes at the expense of mass murders and severe injuries to protestors. Security officials responsible for the death of peaceful protestors continue to enjoy impunity, which only further reinforces police brutality. The case of Shaimaa el-Sabagh, who was shot in the back on 24 January 2015, while holding flowers in her hand during a peaceful protest commemorating the 2011 Revolution is symptomatic of the police's relentless attacks on citizens merely exercising their freedom of association. The deadly dispersal of Zamallek fans on 8 February 2015 is another clear indication that Egyptian authorities resort to police violence at will.
Egyptian civil society is worried because Law No 107 on the Right to Public Meetings, Processions and Peaceful Demonstrations, which regulates public assemblies in Egypt, empowers the Ministry of Interior and subsequently the police force to violently disperse protestors and impose harsh penalties on peaceful protests.
The crackdown on peaceful assemblies is severely limiting our ability to advocate for human rights effectively as it prevents us from carrying out wide-scale human rights campaigns on the ground.
3.Are there are any specific campaigns/actions by civil society in Egypt which call on the authorities to address violations on the right to freedom of assembly, association and expression?
Despite threats and intimidation by state authorities, Egyptian CSOs and HRDs continue to carry out national and international campaigns calling for the repeal of repressive laws. We also continue to call on the international community to take action and not remain silent.
It is true that the Egyptian government accepted some recommendations from Egypt's UPR examination on 7 November 2014, however Egyptian civil society is concerned at government's lack of commitment to implement the mentioned recommendations.
Currently ECRF is launching a number of campaigns to address problems associated with police brutality, land rights and torture. In addition ECRF along with other human rights organizations in the country continue to call on the Egyptian government to stop violating fundamental freedoms, and address shortcomings in freedom of expression, assembly and association.
4. How can international civil society help the legitimate human rights advocacy of Egyptian CSOs and activists?
Egyptian CSOs and HRDs would greatly appreciate it if international civil society continues to remain committed to calling on the Egyptian government to end all human rights violations immediately and unconditionally. Through UPRs and other mechanisms, Egyptian civil society should be provided the space to convey its own voice. International civil society can also assist Egyptian HRDs and CSOs in developing their capacities to better utilize international human rights mechanisms and eventually effectively address human rights violations in Egypt through more concerted advocacy.

About ECFR
ECRF is a membership based human rights organization based in Cairo, which through research, advocacy, media awareness and strategic litigation works to foster civil and political liberties, economic and social rights, academic freedoms and rights of refugees. Follow them on Twitter @ECRF_ORG