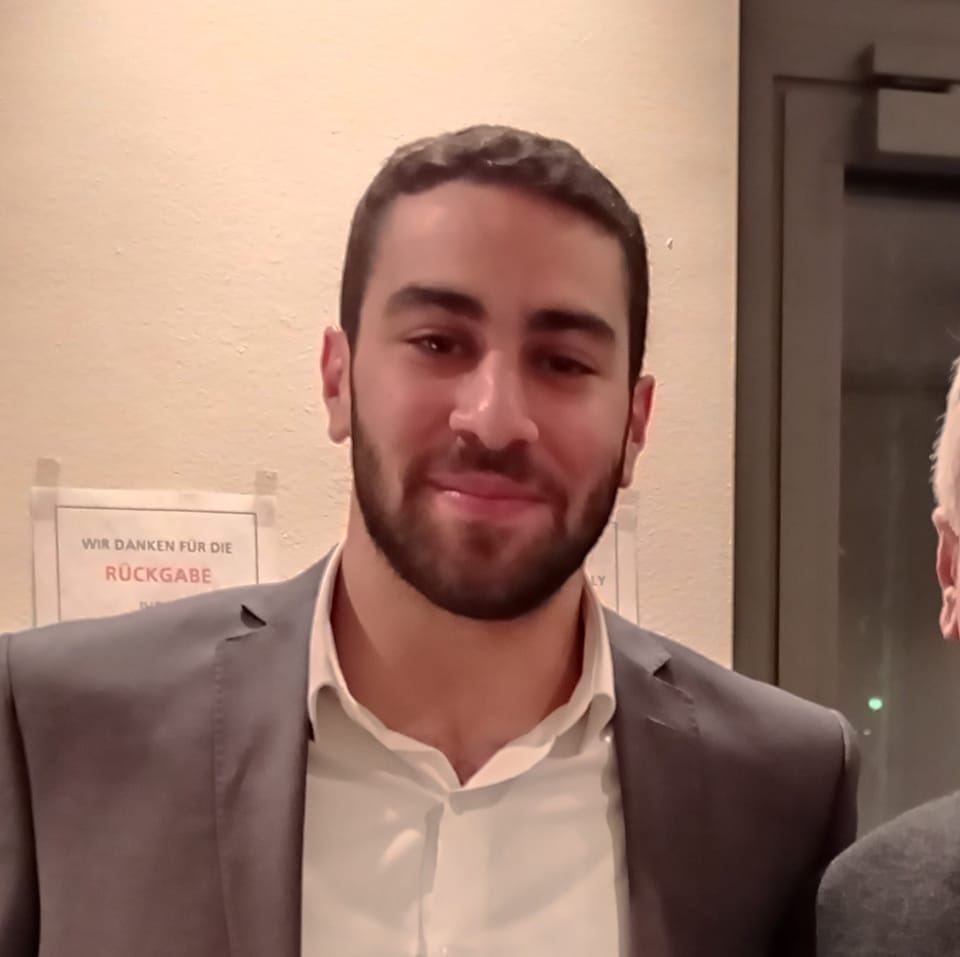 CIVICUS speaks about the recent general election in Lebanon with Marwan Issa, research assistant with the Asfari Institute for Civil Society and Citizenship at the American University of Beirut.
The Asfari Institute seeks to bridge academia and civil society activism. It does so through knowledge production, convenings and the creation of safe spaces for learning, dialogue and exchange. Located at the heart of the American University in Beirut, it functions as a regional hub for civil society working for diversity, inclusion, equality, accountability and sustainability.
What was the political and economic context of Lebanon's 15 May general election?
The election was held while Lebanon faced one of its worst economic crises in recent history. People were experiencing severe hardship due to lack of essential items, including medicines. On election day, the currency exchange rate skyrocketed, with the US dollar going from 1,515 to around 30,000 Lebanese pounds. Not surprisingly, the majority held deep-seated anger against traditional ruling parties. This led many voters, and especially those in the diaspora, to elect new independent opposition parties and candidates.
However, the intensity of the crisis also led many people to despair and crippled their desire or motivation for action. As a result, the revolutionary feelings stirred by the protests of 17 October 2019 largely died down, and many people felt their vote would not make any difference, which explains the low turnout.
But this did not mean that people were not searching for alternatives: in fact, a solution-focused, rational debate has also emerged that is clearly different from the tribal methods of traditional political parties, which instrumentalise sectarianism, clientelism and fearmongering. New opposition groups have developed that criticise the traditional division between those who blame all the country's problems on the presence of Hezbollah as an armed militia, and those who believe the presence of resistance against a potential threat from Israel is necessary. Both are viewed as serving the interests of the current political elite.
In the face of this, the new opposition offers an alternative discourse focused on both sovereignty and economic justice. This debate about alternative economic and social solutions is very promising for the years ahead.
How did youth-led groups engage with the election process?
There are plenty of youth-led political groups in Lebanon, but the main one is Mada, the Network of Secular Clubs. The first secular clubs were formed in universities as an alternative to the domination of ruling class parties on campus and started to take part in university student council elections. Over the past few years, these secular clubs won more than two-thirds of the seats in student council elections, breaking the hegemony of traditional political parties. As a result, they have paved the way for a new type of discourse on and outside campuses. Now the Network has 21 clubs throughout the country – not just in universities but also in unions and regions – and continues to have a clear youth-led political discourse.
In preparation for the election, Mada engaged in negotiations with other groups to form coalitions. In Beirut, Mada members were active in the creation of Beirut Tuqawem (Beirut Resists), a grassroots participatory campaign that included individuals and groups from various progressive circles. Those volunteering in these campaigns were mostly university students working alongside other Mada members who were a bit older – but still young, around 25 on average.
Mada members were also active in launching campaigns in other parts of Lebanon, including al Janoub Youwajeh (The South Confronts), Jil al Teghyir (The Generation of Change), and the 17 October Coalition.
So-called apolitical young people – young people not active in any political group – also mostly leaned towards voting for new independent opposition groups. They also encouraged those around them to do the same, which boosted the opposition movement. Had the voting age been 18 instead of 21, we could confidently say that the elections would have brought many more new faces to parliament.
How free and fair was the election?
The electoral process was plagued with violations that made the competition unfair. For instance, although there are strict caps on campaign spending, ruling class candidates violated the law and poured millions of dollars into their campaigns. This huge financial advantage allowed them to reach vast audiences, while opposition campaigns had much more limited resources.
Bribery and clientelism were also rampant. In addition, smear campaigns and direct threats on opposition candidates were widely noticed. One of them, Ali Khalife, received direct threats following a smear campaign by pro-Hezbollah electronic armies. A few days before the election there were attacks by Tashnag party supporters on opposition groups in Metn and the beating of volunteers.
On election day many violations were recorded, but they were highly dependent on the context. In the southern region, for example, violations included brawls, fights, and politically affiliated electoral assistants going inside voting booths alongside voters. In areas controlled by armed or powerful parties, such as Hezbollah and the Amal movement in the south, many people did not dare turn up to vote.
How do you assess the election results?
All the above combined, plus the fact that the ruling class also very carefully crafted the electoral law to suit its sectarian and partisan quota system, made for a tilted playing field. Under the circumstances, the results were promising and can be built upon.
The election resulted in around 12 or 13 new opposition faces in parliament, plus a couple more who could be counted as part of the opposition but were in parliament already. The presence of 15 opposition, mostly new, legislators is great news. They have clear views regarding both the presence of an armed militia and the responsibility of banks and bank owners in the economic crisis. For instance, newly elected member of parliament Ibrahim Mneimneh, of Beirut Tuqawem, who got the most preferential votes among all new opposition candidates, has a progressive economic and social discourse and took a clear stand on issues related to security and arms.
In contrast, candidates traditionally linked with the Syrian regime lost their seats, including Assaad Herdan in the south, Weeam Wahhab and Talal Erslan in Mount Lebanon, and Elie Ferzli in Bekaa. This was a huge victory against people who were puppets in the hands of the Syrian regime during the period in which Syria maintained a military presence in Lebanon, between the 1990s and 2005.
Following the election, pro-change political forces must continue pushing for change in and outside parliament, supporting the newly elected members of parliament and holding them accountable for the implementation of their programme.
What kind of international support does Lebanese civil society need?
Youth-led groups have been at a significant financial disadvantage, and I believe they are the ones that need the most support. It only makes sense that the new generation be supported since waves of emigration keep rising as students and young people more generally lose hope in Lebanon. Financial support, however, should be conditional on the credibility of the opposition group receiving it; it must be directed towards groups with a proven commitment to democracy, social justice, and non-sectarian values.
International organisations, embassies, and other entities could also express their support by including the perspectives of opposition groups in designing policies and humanitarian aid mechanisms because Lebanon's ruling class has proven highly skilled at transforming aid into clientelism and perpetuating the cycle of violence and poverty for political gain.
Civic space in Lebanon is rated 'obstructed' by the CIVICUS monitor.
Get in touch with the Asfari Institute through its website and follow @AsfariInstitute on Twitter.