CIVICUS speaks with Mariela Infante Erazo, director of Corporación Humanas, about the impacts of the pandemic on women and girls in Chile, and about her hopes for advances coming from the inauguration of a new government and the process to develop a new constitution.
Founded in 2004, Humanas is a civil society organisation (CSO) dedicated to advocating for the deepening of democracy and the inclusion of women.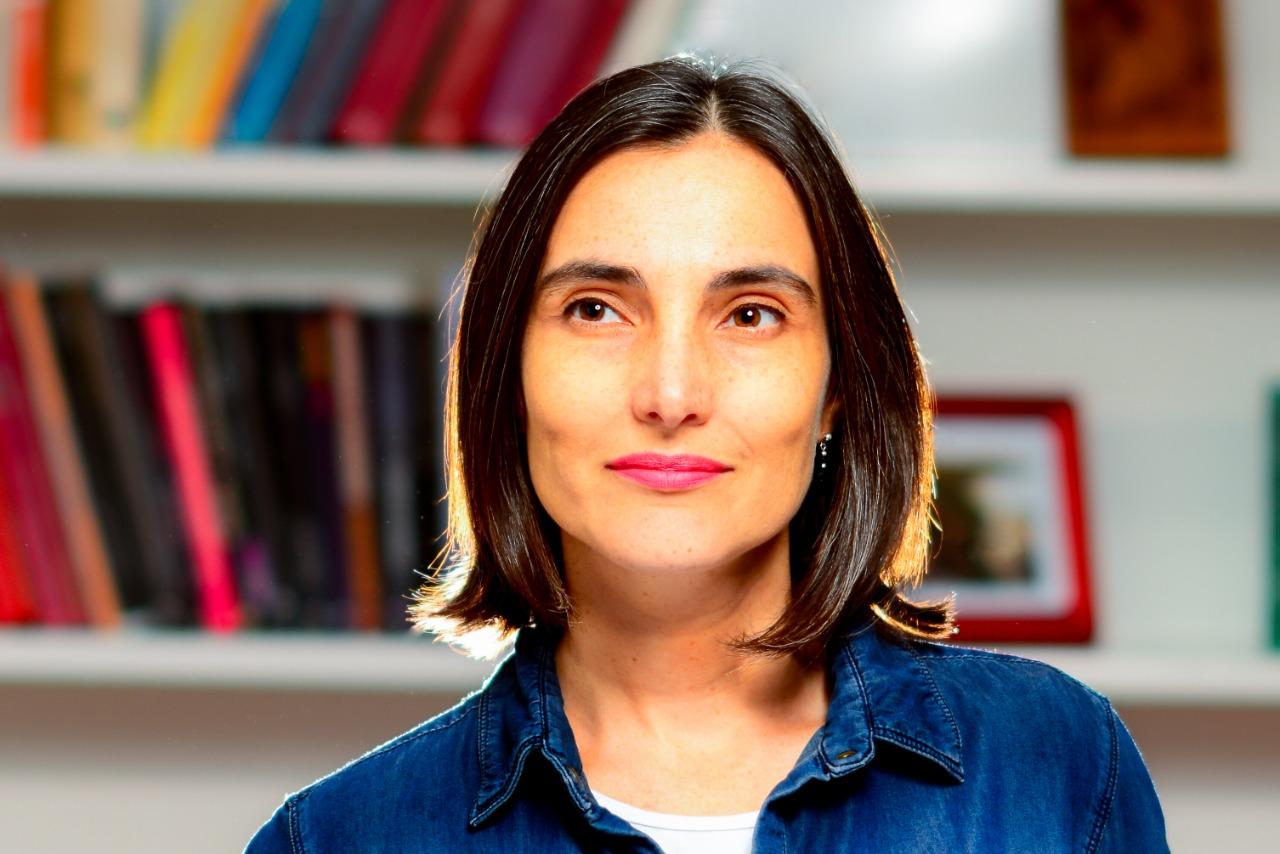 What has been the impact of the pandemic on women and girls in Chile?
The pandemic has had a very serious impact on the human rights of girls and women. Women regressed more than a decade in terms of their labour market participation. When schools closed, they had to take on most of the domestic and care work, both for their children and for sick or older relatives, so many had to stop working. Those who continued to work – including by working from home – were overburdened, which had an impact on both their physical and mental health.
Gender-based violence also increased shockingly, as confinement and restrictions of movement were quite strict in Chile. According to official statistics, domestic violence calls from adult women tripled. But the situation also affected girls facing family abuse.
The most feminised fields of work, such as education and health, were the most in demand during the pandemic. Women are in the majority in the professions that fought the pandemic – nurses, health workers, service workers, educators – but were not given much recognition. Female educators had to undertake virtual teaching and this undermined learning, at least among economically and culturally disadvantaged people. In Chile, there is no universal access to a basic internet service, and this has been detrimental for access to education.
A full recovery is a long way off: unemployment remains high and women's employment rates are not recovering at the same speed as men's. A gendered approach is needed to ensure that women can return to the labour market and regain economic autonomy, which is key to exercising our rights.
How has civil society in general, and Humanas in particular, responded?
In the first months of the pandemic, and especially during lockdown, there were high levels of activity among feminist organisations: many seminars, meetings and discussions took place. There was a lot of reflection and an eagerness to share. But virtual interactions are very challenging and these spaces eventually ran out of steam: the first year's participation was reasonably high, but then it began to decline. The format is now a bit worn out; I think we need to think of new forms of participation.
During these two years, we at Humanas have all been working from home, with the difficulties this sometimes entails for communication among co-workers. Opportunities for informal communication were lost and work slowed down. Regarding our outward work, we had to rethink workshops, seminars and training events, because it is very difficult to do interactive and motivating training sessions via computer. Of course we had to cancel all trips, which was limiting for our regional networking strategy.
But we learned a lot about how virtual interactions can replace face-to-face ones, and we adapted.
What are the main women's rights issues in Chile?
As in the rest of Latin America, there are multiple challenges. In the field of employment, a major problem is precarious work: women have more precarious, informal and lower-paid jobs, as well as higher unemployment rates.
Women also bear the bulk of the burden of family care. This limits our free time, harms our health, limits our job prospects and hinders our political participation. That is why the feminist movement, of which we are part, prioritises the establishment of a national care system in Chile.
In terms of sexual and reproductive rights, abortion – which used to be prohibited in all circumstances – has been legal since 2017 under three grounds: when the life of the pregnant person is in danger, when the foetus suffers from malformations incompatible with life and when the pregnancy is the result of rape.
But during the pandemic, limitations on the exercise of sexual and reproductive rights increased: contraceptive distribution decreased, defective contraceptives were distributed through the public system and the number of preventative gynaecological examinations decreased. Many people stopped making medical consultations because health centres were overwhelmed by the number of COVID-19 cases, which left many pathologies undiagnosed and untreated.
Chile does not have a comprehensive law to prevent violence against women in various spheres and manifestations. There is a draft law on the subject that has not made any progress for many years. The number of femicides – and attempted femicides – is very high. Violence levels are very worrying, and they increased even further under lockdown during the pandemic.
In addition, Chile has become one of the main host countries for Venezuelan migrants and has adopted a restrictive policy towards migrants, refugees and asylum seekers, particularly women. As applying for a visa has become virtually impossible, people are entering Chile irregularly. This has led to an increase in human trafficking and smuggling, the main victims of which are women and girls.
Irregular migration has also had an impact on labour exploitation. Without documentation, many migrant women do not even dare to go to health centres for fear of being expelled from the country. According to the principles of the Cartagena Declaration, which establishes a broad definition of asylum, Venezuelan women should be considered subjects of international protection, as they are fleeing a law-and-order crisis. But they are not recognised as such and are denied labour and health rights, among many other rights.
Moreover, racism has increased along with xenophobia. Migrants of African descent, mainly from Colombia and Haiti, have experienced racism and xenophobia. The same is true for the Indigenous population. In the context of the territorial conflict with the Mapuche people in southern Chile, institutional and police violence have differentially affected Indigenous women, for instance during violent raids in their communities.
How is civil society working to bring these issues into the public agenda?
At the moment, the Constitutional Convention is the space through which we are channelling the feminist agenda. We have high expectations and are working so that the Convention will produce a general normative framework for the recognition of women's rights, which will then have to be implemented through laws and public policies.
I believe the current Constitutional Convention is the first of its kind in the world, with gender parity and reserved seats. The Convention does not reflect the composition of the Chilean elite – white heterosexual men – but the real Chile: it includes Indigenous people, women and people of all educational levels and professions, rather than purely lawyers as is the case with parliament. This diversity of perspectives makes it incredibly rich.
The process of drafting a new constitution for Chile is a historic opportunity that we are trying to take advantage of to channel women's rights issues. This process was the product of a massive social mobilisation demanding rights, justice and dignity. It embodies an institutional solution to the discontent and fragmentation of Chile's social fabric.
After 40 years, today we have the possibility of reshaping a constitution made during the dictatorship, which does not guarantee social rights. We are only a few months away from having a draft that will be put up to a plebiscite, which is why this current process is for us a great political moment that entails the prospect of progress on women's rights.
How could gender gaps and inequalities be reduced in Chile?
The pandemic exposed a care crisis that is structural. The private and domestic realm continues to be women's responsibility, on top of which comes paid work. We want a paradigm shift establishing that this is a shared social responsibility, which should not fall exclusively on women. The creation of a national care system in which the state, the private sector and families – but whole families, not just women – take on family care could bring about a real transformation of the sexual division of labour.
Attention to the issue of care is a first step in advancing a structural issue such as the sexual division of labour: taking women out of a single role, valuing their roles and even generating new sources of work for women. We need a cross-cutting care paradigm that fosters bonds of respect and solidarity. This is of enormous importance: none of us would be here now if someone had not taken care of us.
The issue of care is also very relevant in relation to nature, water and the commons, if they are to serve to improve the quality of life for all people, rather than generate wealth for a few. What is important is that the focus be on the common good and not on extraction and accumulation. The current extractivist development model reproduces inequalities and is at the root of violence against women defenders of land and territory.
Feminism is currently taking a much more holistic perspective and is making alliances with other social movements. We are feminists, but we are connected with other worlds – those of environmentalism, Indigenous women, women defenders of land and territory – which makes us understand that inequalities and exclusions come from the intersection of various systems of domination: those of capitalism, colonialism and patriarchy. In order to generate a profound transformation, we must take a holistic view.
What are the expectations of Chilean feminists as a new government is inaugurated?
Our expectations are high but realistic, not excessive. We know that four years is a short time for so many challenges and we will not be able to transform everything in such a short time, but we believe that there is political will to move forward with laws on care, equality and non-discrimination, social rights, sexual and reproductive rights, and gender violence.
President Gabriel Boric, who took office on 11 March, self-identifies as a feminist. He has already given a positive signal by placing the Ministry of Women's Affairs within his political cabinet, indicating that he does not understand gender as a sectoral issue; we hope that this will translate into real mainstreaming of the gender approach to permeate all policies.
The new government's cabinet is more than gender-balanced: it includes more female than male ministers. Several of the ministers – those of women, justice and national assets – are feminists. This is more important than the fact that there are more women, because it will allow us to make important progress on our agenda.
We know that, as in the rest of Latin America, there are very difficult times ahead, with a looming economic crisis and very high inflation. We will have to face a process of life becoming more precarious, in a pandemic context that continues to be somewhat uncertain. We do not know how much of a 'normal life' we will be able to recover, nor what it will be like.
The new government will have to protect the work of the Convention, which is being heavily attacked and criticised by mainstream media, which rejects any redistribution of power. The new government will have to give the Convention budgetary and institutional support to continue its work. It will then receive the draft of the new constitution – which will apparently be quite transformative and will hopefully be ratified through a plebiscite – and will have to undertake the enormous task of gradually implementing parity norms in various spheres.
Civic space in Chile is rated 'obstructed' by the CIVICUS Monitor.
Get in touch with Corporación Humanas through its website or its Facebook page, and follow @corphumanas on Twitter.