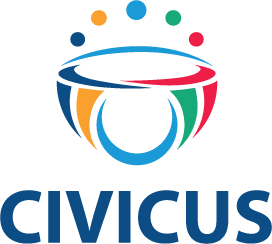 Global civil society alliance CIVICUS and the Federation of Non-Governmental Organisations for the Development of Honduras (FOPRIDEH) strongly condemn the recent assassination of environmental activist Lesbia Yaneth Urquía and urge the Honduran government to conduct a full investigation into her death, as well as ensure a safe environment for human rights defenders to do their work.
On 6 July, the body of Lesbia Yaneth Urquía, a member of the Council of Indigenous People of Honduras (COPINH), was found in a rubbish dump some 100 miles west of Tegucigalpa, Honduras' capital. Preliminary reports linked her murder to a robbery attempt. The murder of Lesbia Yaneth Urquía comes just four months after the assassinations of fellow COPINH activists Berta Caceres and Nelson García, who were shot dead in early and mid-March 2016 respectively. Urquía and her colleagues have been fervent defenders of the community rights and part of a long fight to stop a hydroelectric megaproject undertaken without the consent of the local population, who are concerned that it could lead to cutting off water and other resources for several indigenous communities.
COPINH has labelled Urquía's death "a political femicide attempting to silence the voices of women with the courage and bravery to defend their rights against the patriarchal, racist and capitalist system that is getting increasingly close to destructing our planet".
Aggressions against indigenous, environmental and land rights defenders are globally on the rise, and this trend has hit Latin America particularly hard. As documented in CIVICUS' latest State of Civil Society Report, over half the 2015 worldwide killings of human rights defenders took place in the region, which has also become – along with South East Asia – the most dangerous one for environmental, land and indigenous peoples' rights defenders. Honduras, a small Central American nation of roughly eight million, has the highest murder rate for environmental activists in the world. More than one hundred have been killed in the country over the past decade.
Along with environmentalists, advocates of sexual minorities are also being targeted in Honduras. In early June 2016 prominent LGBTI activist René Martínez was reported missing and later found dead in San Pedro Sula. The Arcoiris Association, an LGBTI rights CSO, reported 21 attacks and 5 murders between July 2015 and January 2016 alone.
Proving the link between aggressions against human rights defenders and their work is particularly hard in Honduras, the country with the highest murder rate in the world. Overall, perpetrators are rarely brought to justice, and the prevalence of impunity only feeds the cycle. Despite last year's establishment of a national protection system, human rights violations are still on the rise.
CIVICUS and FOPRIDEH stand in solidarity with Honduran civil society and all human rights defenders facing violations of their freedom to speak up, organise and come together. Accordingly, we call upon the government of Honduras to (i) launch timely and impartial investigations into attacks against members of civil society, (ii) ensure that protection measures are effectively applied to guarantee the life, physical safety and psychological integrity of civil society members in accordance with the Law for the Protection of Human Rights Defenders, Journalists, Social Communicators and Justice Officials, and (iii) guarantee a more enabling environment for local communities and activists to organise, voice their concerns and have a say in the decisions affecting their lives and livelihoods.