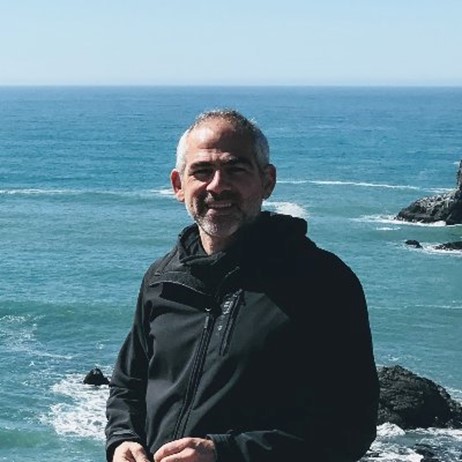 CIVICUS speaks about the progress being made towards a United Nations (UN) Treaty on Plastic Pollution with Vito Buonsante, an environmental health lawyer and technical and policy advisor at the International Pollutants Elimination Network (IPEN).
IPEN is a global network of civil society organisations (CSOs) seeking to improve chemical policies and raise public awareness to ensure that hazardous substances are no longer produced, used or disposed of in ways that harm human health and the environment.
Most people don't know there is a UN Treaty on Plastic Pollution in development. When and how did the process start?
In March 2022, the UN Environment Assembly (UNEA), the world's highest-level decision-making body on the environment, approved a broad mandate to start talks on an international treaty to address the growing threats from plastic pollution. The scope of the Plastics Treaty is meant to include all impacts from plastics throughout their lifecycle, including effects from the toxic chemicals in plastics on human health and the environment. It should help move the world towards a toxic-free future.
In IPEN's analysis, based on UNEA's mandate, the final agreement must address the health impacts of plastics and their chemicals in four ways. First, it must address the use, release of and harms from toxic chemicals from plastics in all of their lifecycle, from production to consumption and waste management. Second, as the mandate emphasises the importance of promoting sustainable design, the treaty must ensure that hazardous chemicals are eliminated from plastic production and plastics with hazardous chemicals are not recycled.
Third, the UNEA resolution noted the importance of preventing threats to human health and the environment from toxic plastics and calls for coordination with the 1989 Basel Convention on the Control of Transboundary Movements of Hazardous Wastes and Their Disposal, the 1998 Rotterdam Convention concerning the importation of hazardous chemicals, the 2001 Stockholm Convention on Persistent Organic Pollutants and the Strategic Approach to International Chemicals Management, a global policy framework adopted in 2006. The treaty must therefore address the health and environmental impacts due to exposure to hazardous chemicals and toxic emissions throughout the plastics lifecycle.
Fourth, there's the issue of microplastics, which the UNEA resolution recognises as included in plastic pollution. This means the treaty must also address the chemical health and environmental hazards from microplastics, including their potential to be vectors for chemical contamination.
What progress was made in the first session of negotiations?
The first session of the Intergovernmental Negotiating Committee to develop an international legally binding instrument on plastic pollution, including in the marine environment, took place in Punta del Este, Uruguay, from 28 November to 2 December 2022.
In this first meeting states had the opportunity to express their intentions for the treaty that they envision. On one side, we have seen a large group of states, working under the umbrella of the High Ambition Coalition to end plastic pollution, that have expressed their desire for a treaty that makes a difference in how plastics are made and tackles the root causes of plastic pollution. On the other side, there is a group of states fighting for a treaty that makes no difference to the status quo. Worryingly, these countries include Japan, Saudi Arabia and the USA, all of which want to see a treaty focused only on waste management rather than the entire lifecycle of plastics, and built on the basis of voluntarily agreed national commitments rather than binding obligations across the board.
The second session will take place in late May and early June in Paris, France. Negotiations should be completed by the end of 2024, and it should be possible to make the deadline. Global measures can be agreed. The science is very clear: it would be delusional to think that recycling the growing amounts of plastics that are being produced is the solution to the plastic pollution crisis, after 40 years of failing to recycle even a small amount of the plastic waste. It is too early to understand in which direction the talks will go, but it should be possible to agree on a number of global standards, even at the risk of some states not immediately ratifying the treaty.
What would an ambitious treaty look like?
The most important measure an effective treaty should include is the reduction of the total production of plastics. If production doesn't slow down, over the next 20 years the amount of plastic will double and it will become truly impossible to control.
A second key measure concerns the design of plastics. Here there is a need to remove all toxic chemical additives, such as bisphenols, PFAS and flame retardants, and all toxic polymers such as PVC and polystyrene. These chemicals are known to cause adverse health impacts, disrupting hormonal functions, fertility and children's brain functions, among others. Removing them from plastics will create safer material cycles. It is also very important to improve transparency about both plastics ingredients and the quantities and types of plastics produced. Without a clear picture of what is produced and where, it will be difficult to beat plastic pollution.
Ambition should also extend to implementation. There must be a commitment from developed countries to create a fund to implement the treaty. No matter how stringent the provisions of the treaty are, without considerable investment in implementation, impact will be limited. Commitments have recently been adopted for funds for climate and biodiversity, but there is not yet a fund established to tackle plastic pollution and other chemicals and waste-related actions.
What are environmental CSOs bringing to the negotiating table?
CSOs hold a wide range of expertise and experiences that are very valuable for treaty negotiators. IPEN, for instance, has advocated for the recognition of the impacts of the toxic chemicals in plastics for over two decades, clearly showing through many scientific reports and testing of plastics and plastic products how plastics products are exposing communities and vulnerable populations to toxic chemicals.
We are optimistic that the need to solve this planetary crisis will prevail. The international community has been failing on climate change and cannot fail on plastics as well. The Plastics Treaty could be a way to show that international cooperation is the best way to solve global problems and that human health and the environment can and must be put ahead of national interests and business interests.
---
Get in touch with IPEN through its website or its Facebook page, and follow @ToxicsFree and @VitoABuonsante on Twitter.