CIVICUS speaks with Eduardo Escobar, executive director of Acción Ciudadana, an organisation that promotes transparency, accountability and the fight against corruption in El Salvador, about the political situation since President Nayib Bukele's party won the February 2021 legislative election.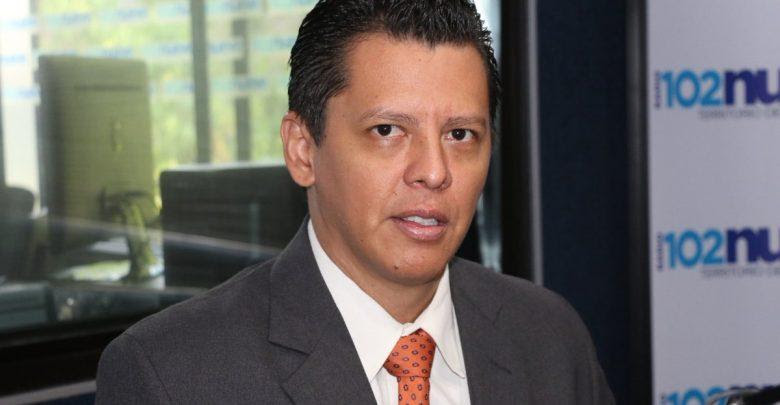 Do you think that democracy and the rule of law are being eroded in El Salvador?
We should first ask ourselves whether El Salvador ever had a full democracy with the rule of law. If we reduce democracy to its electoral dimension, we could say that the will of the people has been respected and elections have become the only road to power. Despite some irregularities, we have had democracy in that sense. Since 2009, some progress was also made in terms of the balance of powers: we got an independent Constitutional Chamber of the Supreme Court, an independent Institute for Access to Public Information (IAIP) and a prosecutor's office that was striving to do its job.
Thus, when Nayib Bukele became president in 2019, there was a functioning electoral democracy, with some important advances being made in the republican dimension and the rule of law. President Bukele interrupted this process, constantly attacking the freedom of expression, the freedom of the press and the freedom of association. In the context of the pandemic, the government illegitimately and unconstitutionally violated the freedom of movement. What little progress had been made was completely lost.
After the legislative elections held on 28 February 2021, which Bukele won by a wide margin, legal certainty ceased to exist. As soon as the new legislative assembly formed in early May, it dismissed the judges of the Constitutional Chamber and the head of the attorney general's office. We had come to trust that the Constitutional Chamber would protect us from arbitrariness, but that certainty vanished in an instant. Shortly afterwards, the new Constitutional Chamber enabled the president's immediate re-election for a second term, so far prohibited by the Salvadoran Constitution.
Have the opposition or civil society been able to do anything about recent changes?
The opposition was not smart. Until May 2021 it held an absolute majority in the legislative assembly but failed to take advantage of it. Opposition parties didn't think they needed to hurry because they never thought they would lose. Now they have become irrelevant. Their presence is merely testimonial because the president's party, Nuevas Ideas, and its allies have a supermajority. The opposition is limited to making statements and peddling proposals that everyone knows will not prosper.
Most of civil society has been closed off from participating in the legislative process. It is not that in the past every civil society proposal was approved – in fact, they were often not even discussed – but there were certain thematic areas where civil society participation was vital to pass a law. That is over: now only pro-government organisations are invited and admitted to committee sessions. Independent civil society has little influence over public policy because the government does not understand its role and is unwilling to integrate its input into decision-making. Thus, it has been reduced to a voice of denunciation with no power to reverse illegal or unconstitutional decisions, as there are no independent institutions left to react to its demands.
President Bukele campaigned on an anti-corruption programme. Has there been any progress in this regard?
The instrumentalisation of the issue of corruption was one of the bases of Bukele's victory; his campaign slogan was 'give back what you stole'. The issue of corruption is broad and complex, but that slogan was clear and precise, and appealed to many people. But it was only a campaign strategy.
Once in power, he deactivated all existing anti-corruption mechanisms, disregarding IAIP resolutions, preventing audits by the Court of Auditors of government ministries, denying the prosecutor's office access to public bodies involved in corruption cases, and finally removing the prosecutor and imposing one of his unconditional supporters, who even has legal complaints filed against him. We have no way of knowing the government's expenditure, particularly those related to the pandemic. The administration has been so opaque that we don't even have reliable data on how many people were infected with COVID-19, how many were hospitalised and how many died. The government does not provide information, it hides it. And when there are revelations or allegations of corruption, it attacks and defames the whistle-blower.
How has this situation affected Acción Ciudadana's work?
Acción Ciudadana promotes political reform, transparency, accountability, citizen participation and the fight against corruption and impunity. Hence, much of the work we do is monitoring: we monitor political financing, internal political party elections and electoral propaganda; the work of the attorney general's office, transparency in public administration and obstacles to access information; and the functioning of institutional mechanisms for the prevention, detection and punishment of corruption.
To do our investigations we need access to public information, but the avenues of access are being closed. For example, the law establishes that information on travel by public officials must be public; however, the government has decided that this information is to be kept confidential for seven years. In this particular case there has been some pressure in the media and on social media, and the government changed its criteria and now withholds this information for up to 30 days after each trip, supposedly to protect the security of the concerned official. This is still illegal.
When we are denied information that should be public, we can no longer turn to the bodies that safeguard access to information because they are either co-opted or frightened. For example, some political parties – starting with the ruling party – do not hand over their financial information to us. We have repeatedly denounced this to the Supreme Electoral Tribunal for almost three years, but the Tribunal does not accept our complaints. So when a party does not provide us with information, we no longer appeal to the Tribunal, and when faced with an unconstitutional law, we no longer appeal to the Constitutional Chamber.
We have also lost much of our advocacy capacity. Normally our monitoring would lead to legal complaints and criminal investigations. But nowadays the most we can do is publish the results of our investigations in some media outlets and offer them to the public. We can no longer feed them into institutional processes. For example, we found that in the 2019 presidential campaign a company donated US$1 million to the Grand Alliance for National Unity, Bukele's electoral coalition, and in 2020 the government awarded that company a public-private partnership contract to manage and expand the airport. We see this as a case of conflict of interest, but we cannot take the issue to the prosecutor's office or the Court of Auditors and ask them to investigate.
President Bukele seems difficult to classify ideologically. What is his programme?
If I had to classify the president's party, I would say that it is a catch-all party, without an ideologically defined political project. Until he was expelled in 2017, Bukele belonged to the Farabundo Martí National Liberation Front, and he portrayed himself as a revolutionary leftist who embraced Hugo Chávez and spoke of social justice. Then, as president-elect, he gave a speech at the Heritage Foundation, one of the most conservative think tanks in the USA, and he couldn't have sounded more neoliberal. He has always claimed that the issues that need solutions were not a matter of ideology, and Nuevas Ideas was set up with the logic that everyone could fit in it, regardless of whether they were on the left or on the right. And that's how it has been; there's a bit of everything in there.
Bukele does not have an ideological programme; his aim is to concentrate power. He can take right-wing or left-wing measures, but not because he has one ideology or the other, but because it happens to be what benefits him the most. For example, most of the pension system in El Salvador is private and he will probably nationalise it, not because he believes that this essential public service should be managed by the state, but because the Pension Fund moves millions of dollars, and the government wants to get its hands on it because it is short of resources, in debt and without further sources of funding, since the possibility of an agreement with the International Monetary Fund has just collapsed. Of course, privatisation is being presented as an act of justice towards pensioners, who receive miserable pensions. Based on this measure, an outside observer might think that his is a leftist government, but this is not an ideological measure, but rather one made out of convenience. The government is driven by the pursuit of political and economic gain, which is why it often appears erratic or improvised. There is no vision to guide the government's planning.
What are the causes of the protests currently faced by the government?
The protests that began in early September erupted in reaction to the adoption of bitcoin as an official currency alongside the US dollar. Many people who support and value Bukele have opposed this measure, because they thought it could adversely affect them. This is the first government measure that has been widely rejected, and I think it was not only because of opposition to the cryptocurrency, but also because of the way decisions are being made, in the absence of sufficient information, debate and participation. Bukele made the announcement of this measure at an event in Miami on a Saturday, and the following Monday the bill was submitted to Congress. By Tuesday it had been passed. Everything was resolved in three or four days, amid total secrecy.
Unfortunately, the reaction on this issue has been an exception, possibly because it is a subject that many people don't understand much about, which causes fear. Generally speaking, most people applaud the president, his handling of the pandemic and his Territorial Control Plan, which is a strategy for militarising citizen security. This is because the narrative constructed by the government has been successful. For example, when the judges of the Constitutional Chamber were dismissed – a manoeuvre that civil society denounced as a coup d'état – the government said that the corrupt had been thrown out and many people believed it. There were people who came out to protest, not only from organised civil society, but also citizens in general, but they were a minority. It is difficult to counter the official narrative.
What support does Salvadoran civil society need to be able to play its full role?
It is quite complicated. Journalists manage to get information leaked to them and get their stories out, but we are not journalists. To get the information we need to play our accountability role we look for it on institutional portals and make information requests. Any effort to get public institutions to disclose information a bit more would help us.
We also need support in terms of personal and digital security, as well as in the area of communications, because evidently civil society has not been able to communicate our messages adequately and we have not been able to build an alternative narrative to the official one.
Civic space in El Salvador is rated 'obstructed' by the CIVICUS Monitor.
Get in touch with Acción Ciudadana through its Facebook page and follow @CiudadanaAccio1 and @esec76 on Twitter.